A Ward Cedar Log Home is Created Just for You
Imagine having the freedom to design a home shaped by your individual taste, that is carefully crafted with special attention to every detail of your own unique vision. At Ward, you can do just that! We understand not all families are the same and your home should compliment your lifestyle. Let us help you design a log home, hybrid, or timber home that makes your life easier and is unique to you.
Come Home to Ward
Every one of our floor plans is fully customizable; from adding windows, increase or decrease size, to moving walls, our goal is to create a log home or cabin that fits your lifestyle. We proudly partner with national brand names in order to provide quality to every homeowner.
Endless Possibilities
Visit our gallery to get inspired for your log home. Our homes are beautifully crafted to match your style. To eye-catching large beams to more subtle features, you'll be able to choose the statement pieces that mean the most to your family. Whether you want to go modern, contemporary, or something in-between, you'll find the perfect look for your home with Ward Cedar Log Homes.
Full Log - With the full log system, you have the choices from 6x6 or 6x8 D-log and 6x6 Clapboard log. Read more about the full log system (Comfort System 5™).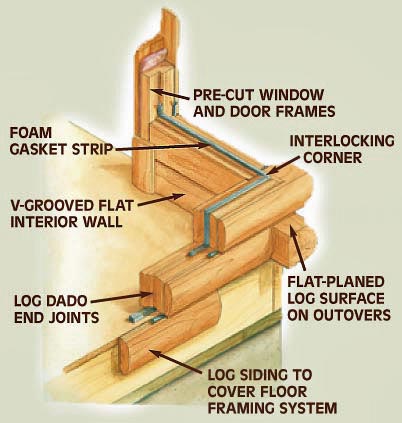 Hybrid/Timber Home - 2x6 framing with rounded log siding, clapboard siding, or other accents such as stone, board and batten, and cedar shakes. Read more about the Hybrid system.