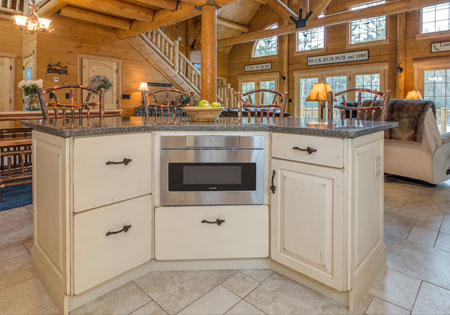 Deciding to build a log cabin or timber hybrid — though not a small decision — it could be argued is an obvious one. After all, both building systems are proven construction methods that promise longevity and an unmatched aesthetic.

But once you've made the choice to build, what isn't always as clear is what other materials to fill your log home or timber hybrid with. One of the most foundational decisions when it comes to finishes is flooring. Not only does it have to perform and function well, it also needs to look good, too.

Before settling on flooring for your new home, read through our run down of the best hard flooring suggestions for every space.