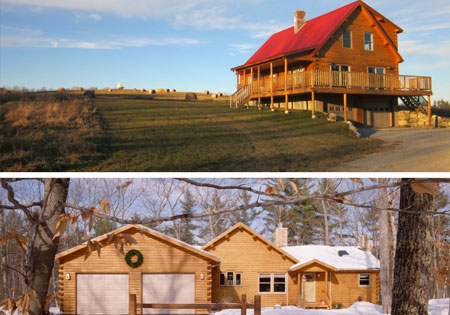 How much per square foot is one of the most common questions. There is no easy answer. A lot of variables come into play with the cost per square foot which can be difficult to provide an accurate estimate without asking more questions and gaining additional information. Some of the items that drive the cost are materials and labor;

Materials are one of the big drivers and can vary based on supply and demand, building codes, restrictions, zoning, and even natural disasters. Also the amenities you choose to put in your home will affect the final price whether you decide on basic amenities or luxury.

Labor is another item at the top of the list that can vary greatly. It comes down to geographic location, time of year, availability of builders/contractors, land conditions, and how complex the job is.

Other variables which affect the square foot cost that you should think about when planning your new home are; how many levels, size, windows and doors, simplicity, and amenities.

One level or two? Two story homes ten to be less expensive than one level, where you have less roof coverage and plumbing/heating are less spread out over the home.

What size of home? Generally a smaller home will cost more per square foot than a larger home. Every home needs the usual high ticket items such as; heating, air conditioning, ventilation system, bathroom and a kitchen. As the home gets larger, the incremental costs for these items lesson.

Windows and doors - When it comes to windows and doors, cost can rise depending on certain styles. A Frenchwood hinged door will cost more than a sliding door. Double hung windows are more cost effective than casement or awning windows. Specialty windows like trapezoids, circle tops, and arched glass incur more costs that you should consider when planning your new home.

What Type of amenities do you want? The type of amenities you put in your home can affect the overall square foot price. Are you going to be finishing your home with tile, carpet or hardwood? Granite, marble, wood , or quartz for countertops? Brick or stone fireplace? Depending on the finishing you incorporate can mean a difference of thousands of dollars.

For example; take two homes that have the same square footage. House one is a two story with a straight roof and no dormers. House two is also a two story, however it has dormers, jogs in the wall, and a steeper roof pitch. House two would be more per square foot than house one due to the complexity of the design.
It is never too early to start planning your home or log cabin. Get started today by viewing our floor plans and call us at 800-341-1566 or drop us an email. Complete custom log home plans are also available.
Comments