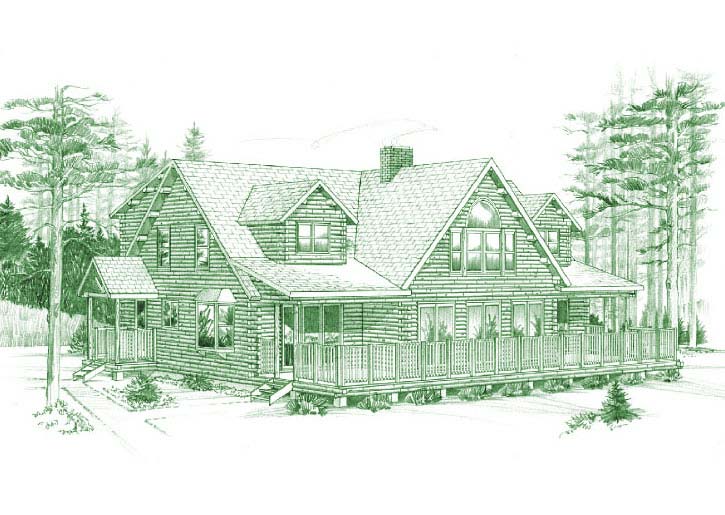 First Floor: 2040 sq ft
Loft: 1360 sq ft
Bedrooms: 4
Baths: 2.5
Porches: 304 sq ft
Decks: 706 sq ft
Premium Price: 397,672
Standard Price: 331,200
Hybrid Price: 311,140
12/12 Center Roof
10/12 Ell Roofs
2 Extra Log Rows Add Loft Space In Center
2 Gabled Roof Front Dormers
2 Shed Roof Rear Dormers
**All plans can be modified to meet your goals. Every home is designed to your specific needs.**
*ALL PRICES SUBJECT TO CHANGE WITHOUT NOTICE. Please view the materials list for detailed information of materials included. We would be happy to quote the log home package that best suits your needs.
Savannah
Come home to grand style when you live in the gracious beauty of the Savannah. Beautifully designed for family living while still offering private space, the Savannah boasts four bedrooms, two large full baths and an additional washroom on the first floor. The spacious kitchen is open to the dining room and also offers a pantry hidden behind a pocket door for storing all those extras out of sight. Families will love the cathedral ceiling great room that opens onto a large front deck.
Get in touch with us today to customize this plan or to explore more about our custom log home design. For immediate assistance, call us at 800-341-1566.
First Floor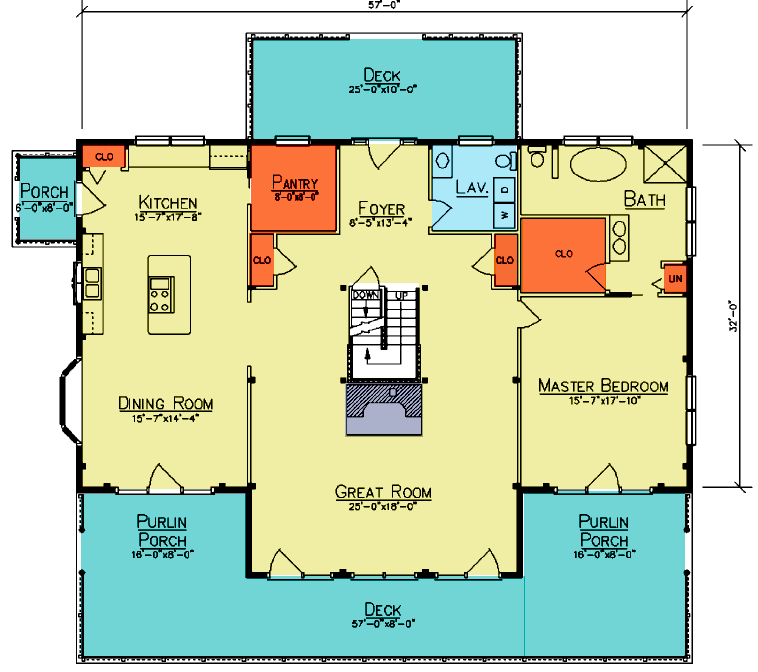 Loft Plan