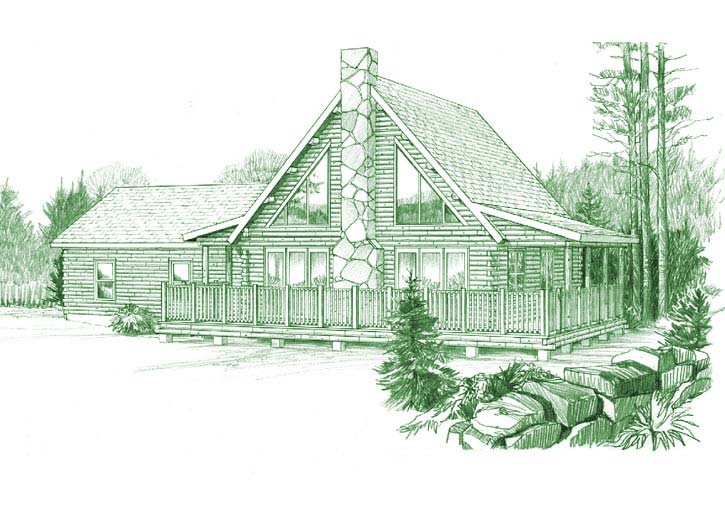 First Floor: 1185 sq ft
Loft: 315 sq ft
Bedrooms: 2
Baths: 1
Porches: 252 sq ft
Deck: 336 sq ft
Premium Price: 245,125
Standard Price: 204,070
Hybrid Price: 185,920
12/12 House Roof
6/12 Truss Utility & Garage
**All plans can be modified to meet your goals. Every home is designed to your specific needs.**
*ALL PRICES SUBJECT TO CHANGE WITHOUT NOTICE. Please view the materials list for detailed information of materials included. We would be happy to quote the log home package that best suits your needs.
Georgetown
The beauty of the Georgetown floor plan lies in its convenient one-floor living, coupled with the added space of a large second bedroom upstairs. Peer down from the second-floor balcony into the living and dining area, where the soaring cathedral ceiling and hearth create a feeling of both coziness and grandeur. The two porches connected by a large deck complete the exterior look of the log home and offer ample space for entertaining and outdoor living.
To modify this plan or to learn more about our custom log home design offerings, fill out our convenient contact form or for immediate assistance, call us at 800-341-1566.
First Floor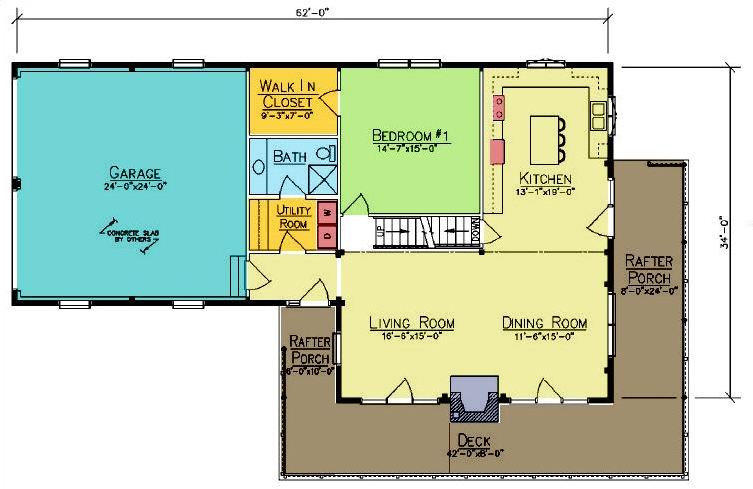 Loft Plan