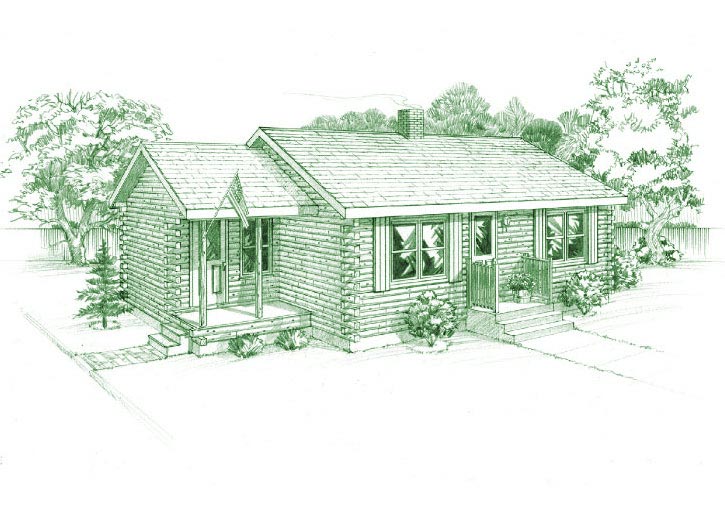 First Floor: 972 sq ft
Bedrooms: 2
Baths: 1
Porch: 60 sq ft
Standard Price: 93,790
Hybrid Price: 81,710
5/12 Truss Roof System
Large, Open, Living, Dining And Kitchen
Laundry Area In Bath
Optional Cathedral Ceiling For Living And Dining Areas
**All plans can be modified to meet your goals. Every home is designed to your specific needs.**
*ALL PRICES SUBJECT TO CHANGE WITHOUT NOTICE. Please view the materials list for detailed information of materials included. We would be happy to quote the log home package that best suits your needs.
Cedar Heights
This cozy, affordable home would be a perfect vacation retreat or efficient year-round home. Outside, a charming front porch functions as the entryway to the home. The all-in-one living/dining area with an attached kitchen and centrally located wood stove creates a feeling of hospitality and warmth. The bath also contains laundry facilities. This economy of design makes the Cedar Heights perfect for both empty nesters and first time buyers.
To modify this plan or to learn more about our custom log home design offerings, fill out our convenient contact form or for immediate assistance, call us at 800-341-1566.
First Floor