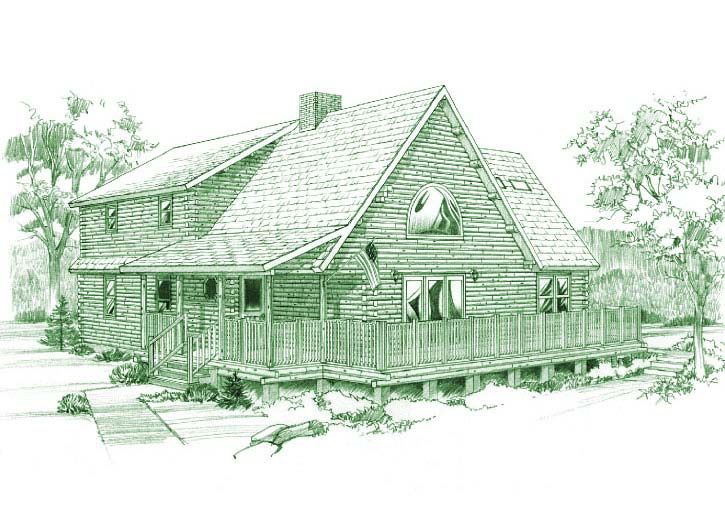 First Floor: 1756 sq ft
Loft: 910 sq ft
Bedrooms: 2-3
Baths: 2
Purlin Porch: 96 sq ft
Rafter Porch: 144 sq ft
Decks: 568 sq ft
Premium Price: 326,765
Standard Price: 271,550
Hybrid Price: 251,480
12/12 House Roofs
30 Ft. Shed Dormer, 6/12 Pitch
**All plans can be modified to meet your goals. Every home is designed to your specific needs.**
*ALL PRICES SUBJECT TO CHANGE WITHOUT NOTICE. Please view the materials list for detailed information of materials included. We would be happy to quote the log home package that best suits your needs.
Darlington
The Darlington combines tradition and innovation. The wrap-around deck allows for enjoyment of the outdoors, while the sunroom, tucked away in the back, provides a place to enjoy the day in comfort. The spacious kitchen offers a large pantry and easy access to the dining room. The large, open living room gives the first floor a comfortable, homey feeling. A full bath, study and bedroom completes the first floor plan. The second floor is dominated by the master bedroom with its luxurious full bath and open loft.
To modify this plan or to learn more about our custom log home design offerings, fill out our convenient contact form or for immediate assistance, call us at 800-341-1566.
First Floor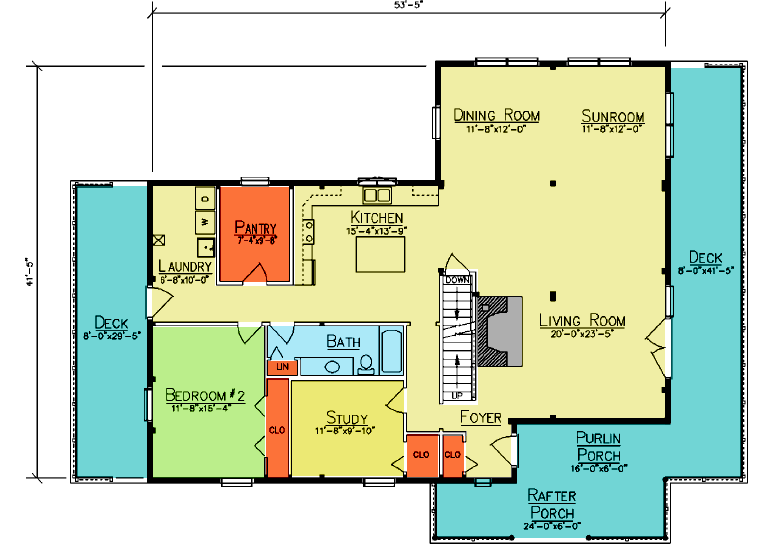 Loft Plan