Price Lock
From now to the end of the year, you can LOCK-IN current 2023 pricing and take delivery in 2024. Avoid any price increase and save money on your log home, hybrid home, log cabin, or garage. This promotion is good for all standard designs, modifications to plans, or custom plans. Also take advantage of the following incentives;
50% Deposit will receive a 1% discount
100% Depoist will receive a 2% discount
Save $$$ on 2024 Pricing
Limited spots are available so don't wait to LOCK-IN your pricing and schedule delivery for the 2024 building season. You can download the PDF here.
Contact us today and get started on the home that meets your own needs.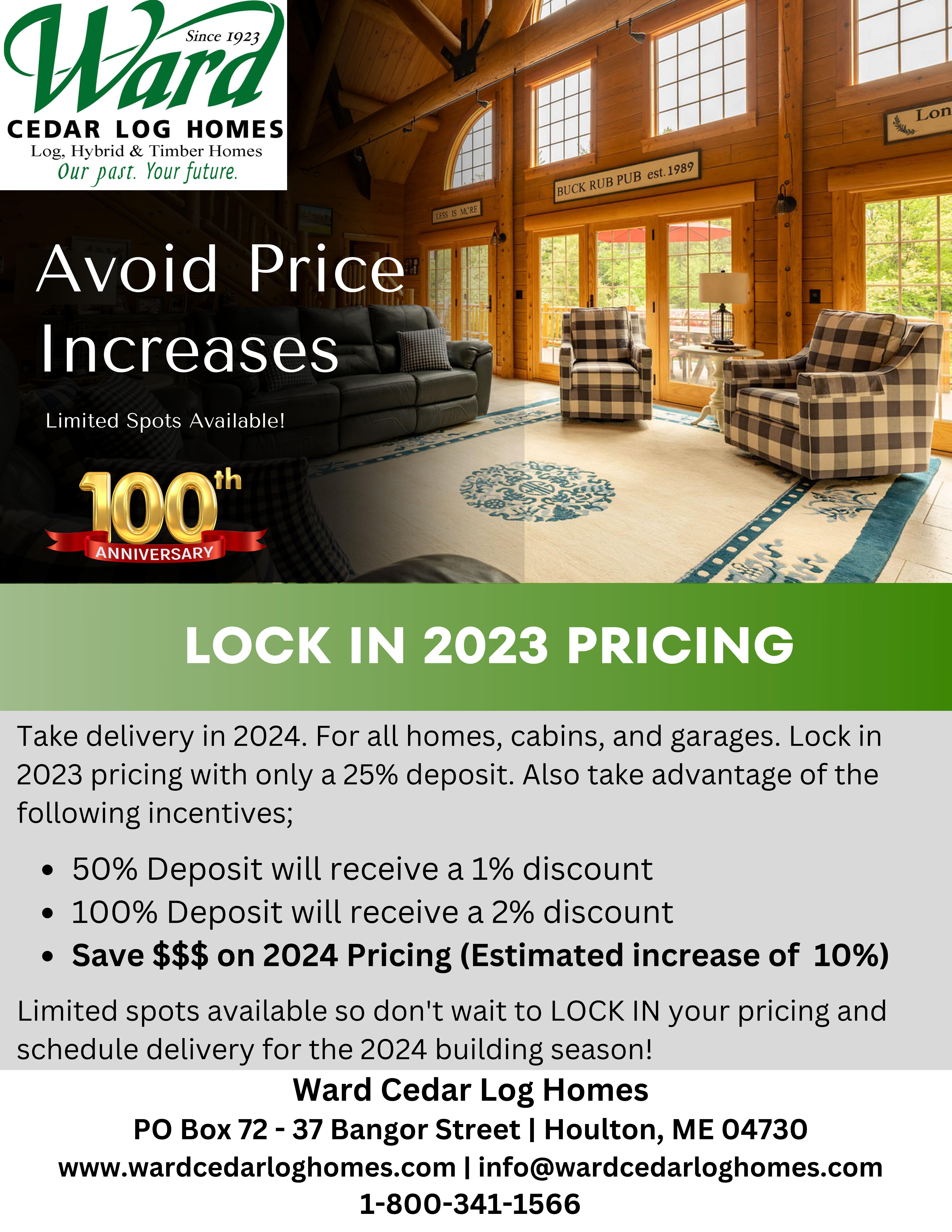 Along with the above Price Lock, Ward would like to offer additional discounts in celebrating our 100th Year! You can download the PDF version here.