Bring your dreams, sketches, and ideas...
Ward Cedar Log Homes is committed to using Northern White Cedar and offers many features and design options for you to choose from when building your log home, including Comfort System 5™ and Ward's Hybrid Log Home technology. We have the floor plans that will fulfill your needs. Or go completely custom so you can personalize your home for the way you live and enhance your life.
We understand not all families are the same and your home or log cabin should compliment your life and style. A custom log home with Ward is unlike any other because no one builds the way we do.
Ward Continues to be Active and Influential in the World of Professional Building Construction:
Member of Maine Homebuilders and Remodelers Association
Member of Maine Wood Products Association.
Make it your own
Choice comes standard with Ward Cedar Log Homes. No matter which features you choose, you will feel confident knowing that every Ward home has been designed and engineered over the years to achieve lasting beauty and strength.
Log Profiles or Siding
From contemporary to traditional, Ward offers a variety of log profiles to suit your style. Our classic D-shaped log provides a smooth, finished look and is available in both 6-inch and 8-inch profiles. If you prefer a more handcrafted feel, there's our handhewn log. Back by popular demand, this traditional profile has rustic appeal. We also offer a milled clapboard log profile for a more conventional exterior look.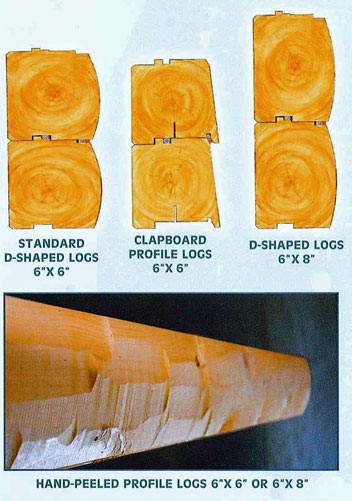 Porches, Decks, and Garages
When the days are long and the weather warm, you'll want to spend more time outside - entertaining friends, relaxing with family or simply enjoying a lovely view on a quiet Saturday afternoon. With Ward, you can easily extend your living space outdoors by adding a screened-in porch, wraparound deck or a gracious veranda. Or add an attached or detached garage - even a barn - matching your home's exterior appearance.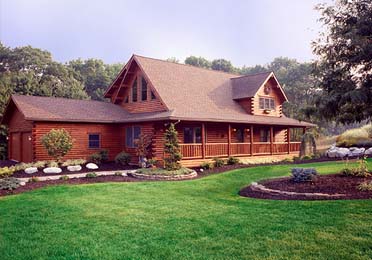 Roof Systems
The roof is the crowning jewel of every home we build, adding elegance, strength, and complete protection from the elements. We offer three roof systems to choose from: our uniquely designed exposed round purlin roof, traditional rafter construction or a manufactured truss system.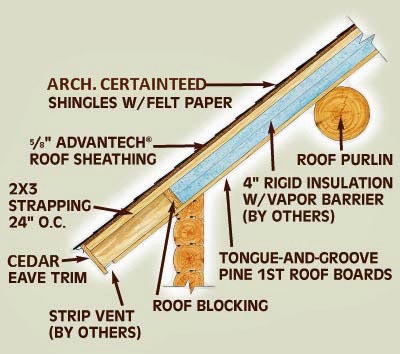 Dormers
Don't let sloped ceilings stop you from having the room you need. Add dormers to increase the height of the outside wall and create more second floor living space. Choose either shed or gable roof dormers to provide the exterior style you prefer.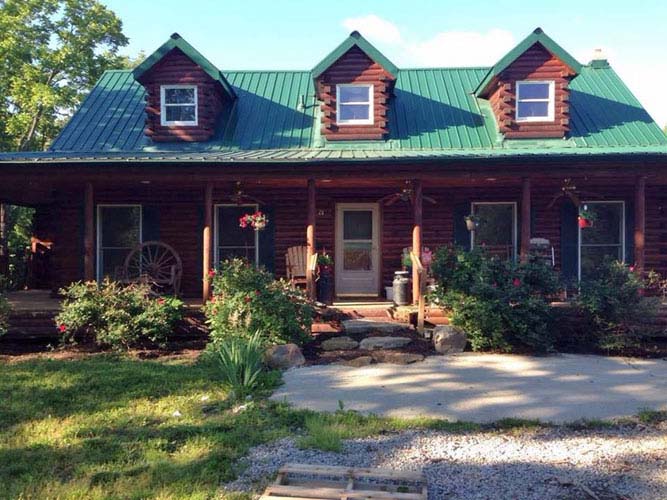 Log Corners or Corner Boards
Choose our traditional interlocking corners for a look that's reminiscent of yesteryear. Or square off the corners and finish them with cedar trim for a more modern look.